Bullfinch Gas Point
Ideal for supplying ;

Barbecues (BBQ)
Cooking appliances
Patio heaters
Other appliances for LPG (propane and butane) from the unit's existing supply.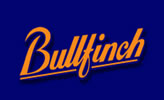 Features:

Complete with plug in tail connector and fixing screws
Good security - no connector, no flow
Push and turn activation
Innovative, attractive design
High quality for a long reliable life
Compact Lightweight High flow rate
The Gas point comes complete with a Plug in tail connector for connecting onto the hose from the appliance. Inserting the tail connector and turning, locks it in place and allows the gas to flow.
FITTED PRICE: £140

(Includes gas test)