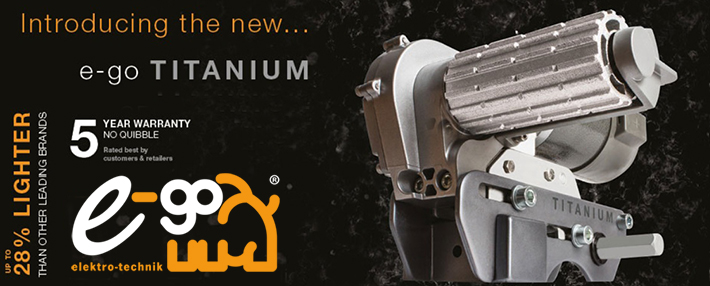 The e-go Titanium has been designed and developed without compromise.
The concept was simple - to build a caravan mover with emphasis on uniting precision engineering and innovative product features. A winning combination that makes an e-go Titanium the perfect choice and up to 28% lighter than other leading brands.
The e-go Titanium is compact and lightweight yet powerful with 12 volt motors; allowing easy manoeuvrability, safety and reliability, even up 25% slopes and across rough terrain.