Dometic Freshjet 3200 air con unit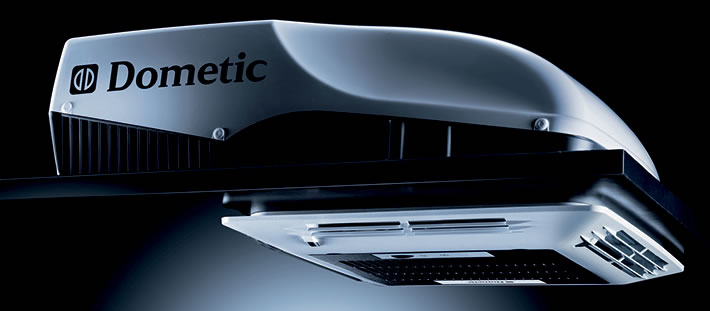 One of the most popular air conditioners in Europe has been improved. The FreshJet 3200 is ideal for recreational vehicles of up to 8 m in length.
Freshjet air conditioners run from a mains 230V power supply 3200 Watts cooling capacity and has a heating mode using heat pump technology. Due to its compact design the Dometic FreshJet takes up little space on the roof to minimise wasted roof space.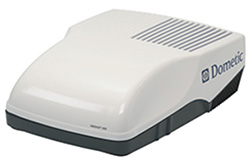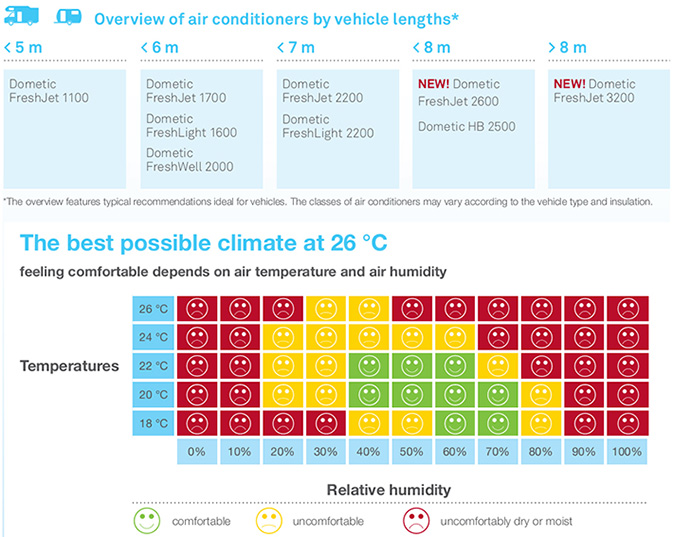 | | |
| --- | --- |
| Best for vehicle length | 8m max. |
| Cooling capacity | 2800 W / 9560 Btu/h |
| Heating capacity | 3300 W |
| Input voltage | 230 V AC / 50 Hz |
| Current consumption | Cooling 10A, Heating 10A |
| Dimensions (W x H x D) | 650 x 248 x 980 mm |
| Roof opening (W x D) | 400 x 400 mm |
| Roof thickness | 25 � 60 mm |
| Weight (approx.) | 40.0 kg |
Prices:
For caravans and motorhomes up to 8 meters
Supply only:

£2250

Supplied & Fitted:

£2450

+ 12v option £call