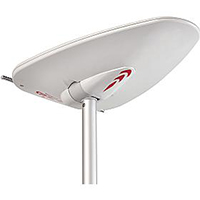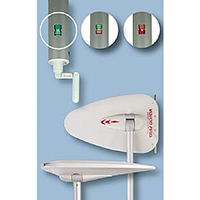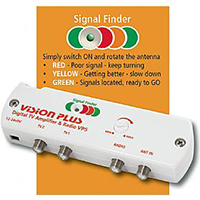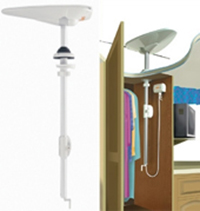 For more than 10 years the Status 530/5 TV Antenna has lead the way but as we enter this new Digital era we have taken up the challenge to develop something which includes a host of new features which will also allow you to tune in your TV in seconds – The all new Status 560!
Ideal for fitting inside wardrobes, the longer pole allows you to have a higher reach than the Status 550
New features:
Unique integrated TV Signal Finder
Horizontal & Vertical Polarisation Indicator
Low Profile Roof Assembly
DAB & FM Radio Reception
Fixed FM radio antennas

At the heart of this new antenna system is the Vision Plus VP5 Digital TV Amplifier with unique integral Signal Finder.
With its neat, slim-line design, the VP5 offers the latest in TV / Radio reception technology and features:

Dimensions

Mast Length 920mm
Mast intrusion into locker 865mm inc winding handle (Roof cavity being 3cm approx)
Antenna dome Installed - Length 530mm - Width 340mm - Height 150mm
Mounting Foot & Gaiter - Diameter 122mm - Height 35mm - Roof cavity range 25-50mm
Please note that the roof mounting assembly kit that is supplied with this product is not suitable for sloping roofs. An alternative assembly kit is available, please state this before ordering.